If you have any information about these crimes or any person(s) involved, you are urged to call Crime Stoppers at or submit a Web Tip . You do not have to give your name. CRIME STOPPERS will pay a cash reward of up to $1000 and you can remain anonymous.
Attempt to Locate Vehicle involved in Shooting
February 06, 2019
On Friday, 2-1-19, around 0433 hrs, a shooting was reported in the 400 blk 9 Ave SE. Witnesses report seeing a vehicle fleeing the scene at a high rate of speed northbound on 9 Ave SE, crossing 4 St SE. A witness described the vehicle as a small, newer black with a curvy body with bluish headlights - similar to a Porsche. The photo included is NOT the actual vehicle, the witness stated it was similar in style to this vehicle. Ref ICR 19-4996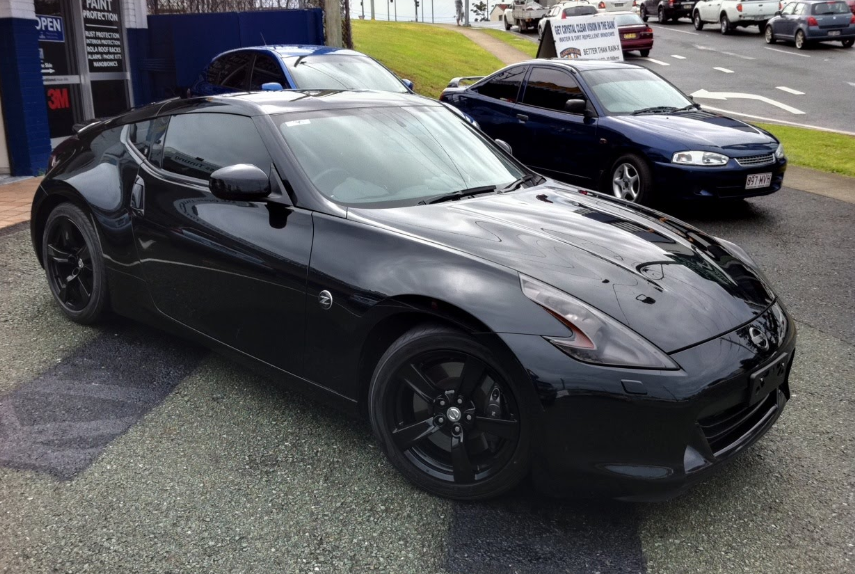 ---
Commercial Burglary theft of Flat Scree TVs
August 23, 2018
STATUS
: OPEN
The Rochester Police Department is seeking the public's help with information concerning a Burglary that occurred between 4pm, Thursday, August 16th, and 10am, Friday, August 17th. During that time period someone entered a warehouse in the area of the 1800 Block of North Broadway. The warehouse is on the North side of the Rochester Recreation Center grounds.
During that time some unknown person took 18 larger flat screen TVs valued at over $15,000. When the televisions were taken they were likely on pallets and wrapped in black plastic. This warehouse is visible from Broadway and the movement of the loaded pallets would likely have needed larger equipment. For this reason, this may have caught the attention of a passerby, particularly if this occurred overnight.
If you have any information related to this case please contact Crimestoppers. You can remain anonymous, and you may be eligible for reward. When leaving information please refer to Case # 18-39556.
---
Credit Card Fraud
July 31, 2018
STATUS
: OPEN
We are looking to identify the female in the photos. We would like to talk to her in regards to a stolen credit card being used at Walgreens South and HyVee South. Please refer to 18-34608 if you have any information on the identity of the woman in the pink shirt.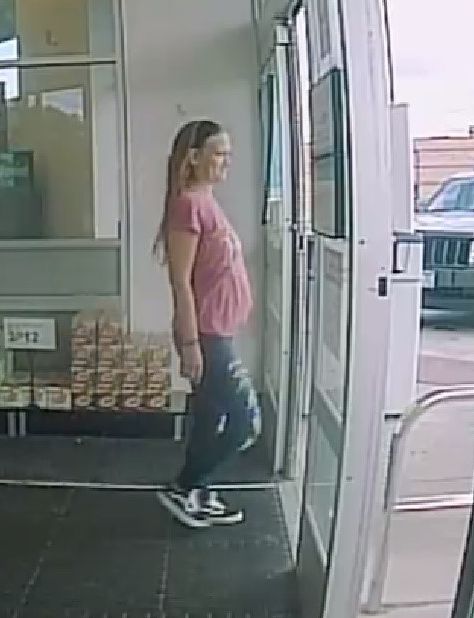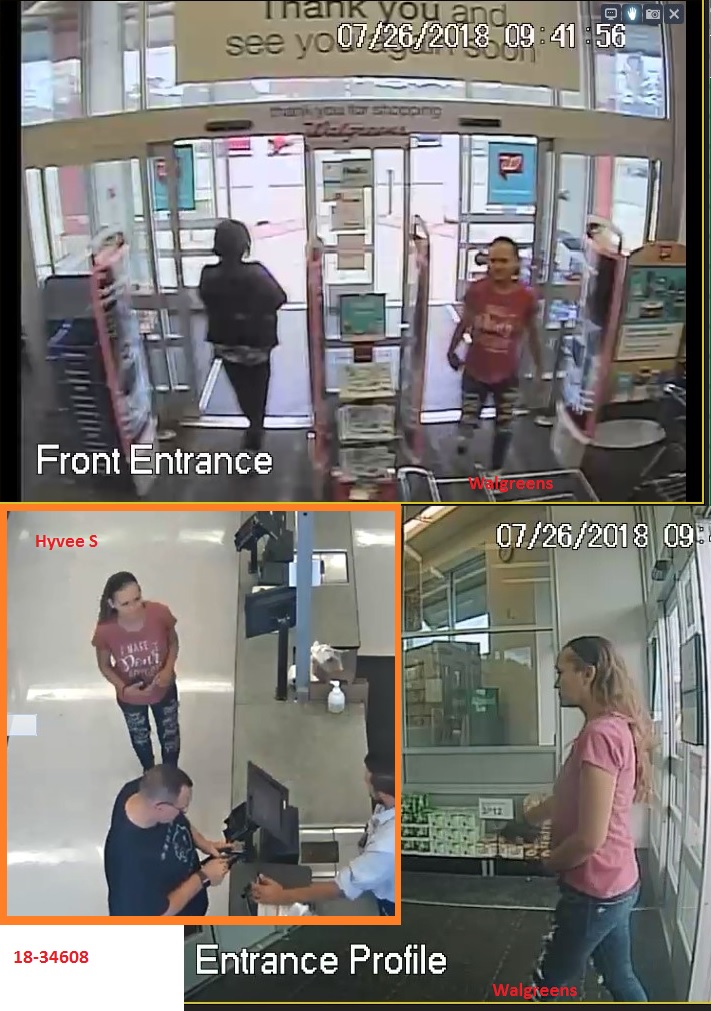 ---