If you have any information about these crimes or any person(s) involved, you are urged to call Crime Stoppers at or submit a Web Tip . You do not have to give your name. CRIME STOPPERS will pay a cash reward of up to $1000 and you can remain anonymous.
Hit & Run Injury Crash - June 12th, 2020
June 17, 2020
On Friday, June 12, 2020, at approximately 11:36 AM, a 77 year old male was riding his bicycle northbound on 17th Ave NW, when he was struck by a black pick-up truck that had turned south onto 17th Ave NW, from 16th St NW. The driver of the truck did not stop to render aid or to wait for the police to arrive. The victim in this case suffered serious injuries. A photo of the suspect vehicle is below.
If anyone has any information about this hit and run accident please contact Investigator Korngable at (507) 328-6915 or dkorngable@rochestermn.gov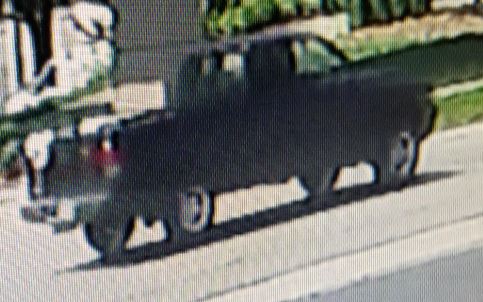 ---
Shooting - East River Road NE - May 20th
June 03, 2020
On Wednesday, May 20th at about 8:12PM the Rochester Police Department responded to a shooting in the area of 37th Street and East River Road NE. A white Jeep left southbound on East River Road during the shooting, followed by the maroon SUV and the white sedan. If anyone has any information about the shooting or the people involved please contact Investigator Weber at 507-328-6922 or at cweber@rochestermn.gov Case #20-21791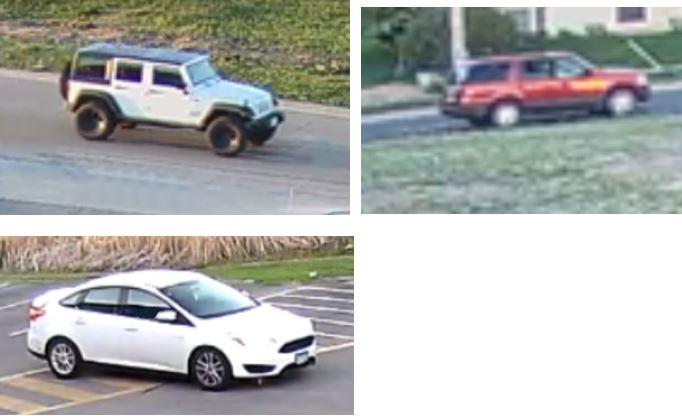 ---
Seeking Homicide Information
May 21, 2020
The Rochester Police Department is requesting information on the Homicide of Robert E. Volgmann.
On April 16th, 2020 Mr. Volgmann was found deceased in his room, Apartment B at 2319 28 1/2 Avenue NW. Mr. Volgmann was assaulted and killed, possibly on the evening of April 12th, (Easter Sunday) or the early morning hours of April 13th, 2020. Several days went by prior to Mr. Volgmann's body being discovered.
Informational flyers were distributed to residences in the neighborhood, asking residents for any information on suspicious persons, and for any discarded items (i.e. tools, clothing, etc.) that may have been found in the area after April 12th (Easter Sunday).
Anyone with any information regarding the above homicide is being asked to contact the Rochester Police Department at 507-328-6800 or Investigator Jean Valere at 507-328-6935.
You may also leave an anonymous tip by calling: Crime Stoppers at 1-800-222-TIPS (8477) or Text your tip to Crime Stoppers using the P3 Tips app (available at Google Play or App Store)
If the tip leads to the arrest of the subject(s), the tipster may be eligible for a
cash reward
.
Ref: Rochester Police Case #: 20-17002

---
Information Sought on the Theft of Boat/Boat Motors
May 07, 2020
On May 7th, 2020, the Olmsted County Sheriff's Office responded to a Theft complaint in the 1200 block of Center Street West in the City of Oronoco (MN). The theft occurred during the time frame of April 23rd, 2020 to May 6th, 2020. The following items were reported stolen from the property:
- 1967 Grumman boat, green in color, that is 15 feet in length on a trailer with the registration number of (MN) 9924EQ. Valued at $1500.
- 1988 Monark boat, silver in color, with an unknown length and a narrow axel trailer with a registration number of (MN) 4965JN. Valued at $600.
- 1980's Mercury 25hp outboard motor with a stainless-steel prop. Valued at $2000.
- 1990 Minnkota Endura (65) trolling motor. Valued at $100.
- Honda 10hp outboard motor white and blue in color. Valued at $500.
- Go Devil 6hp outboard motor. Valued at $800.00.
If you have information related to the theft and/or recovery of the above-listed items, please leave an anonymous tip on Crimestoppers of Rochester/Olmsted County.
Thank you.
* Note: The photos are not the stolen items in question; the photos are for reference only.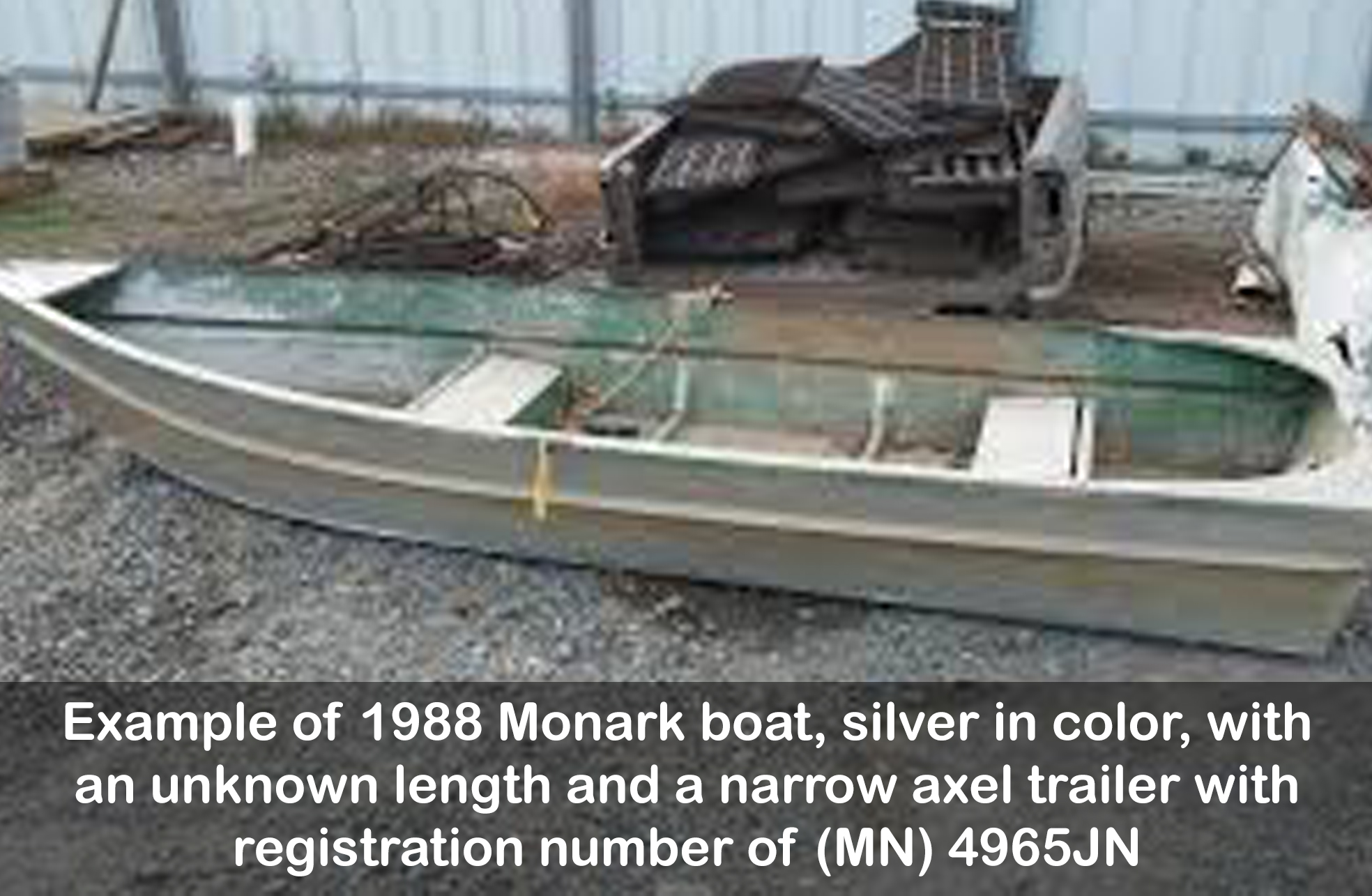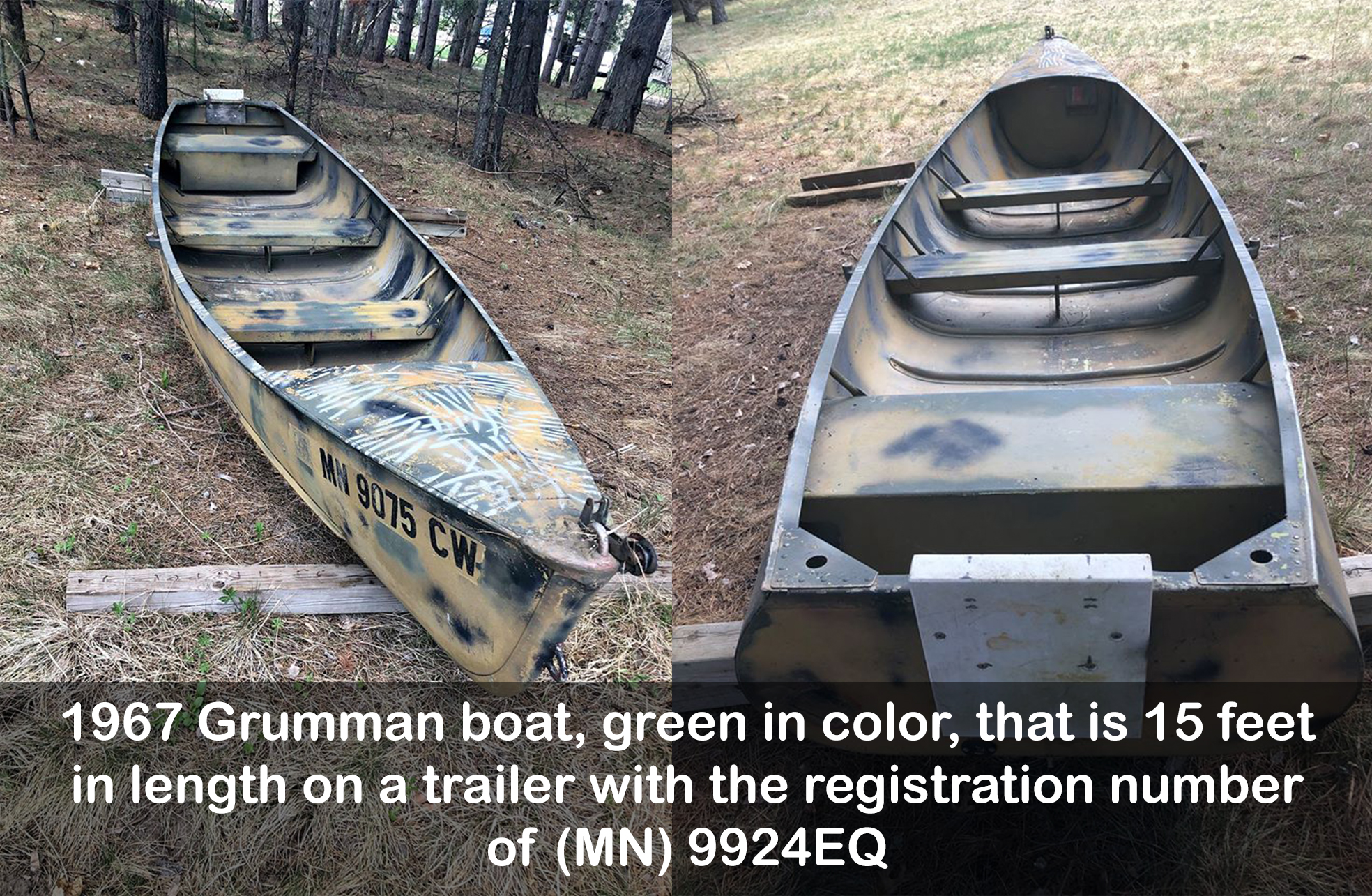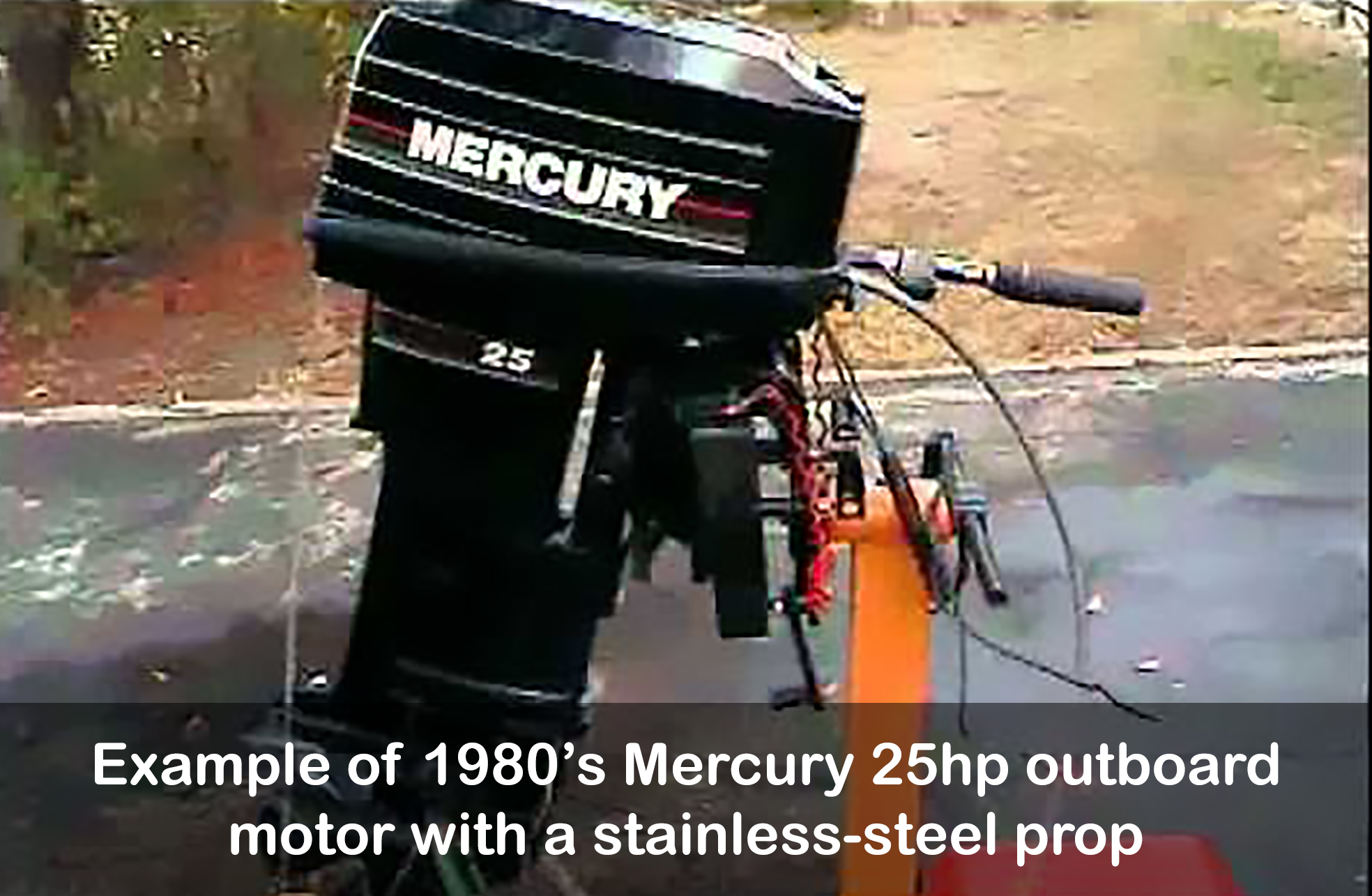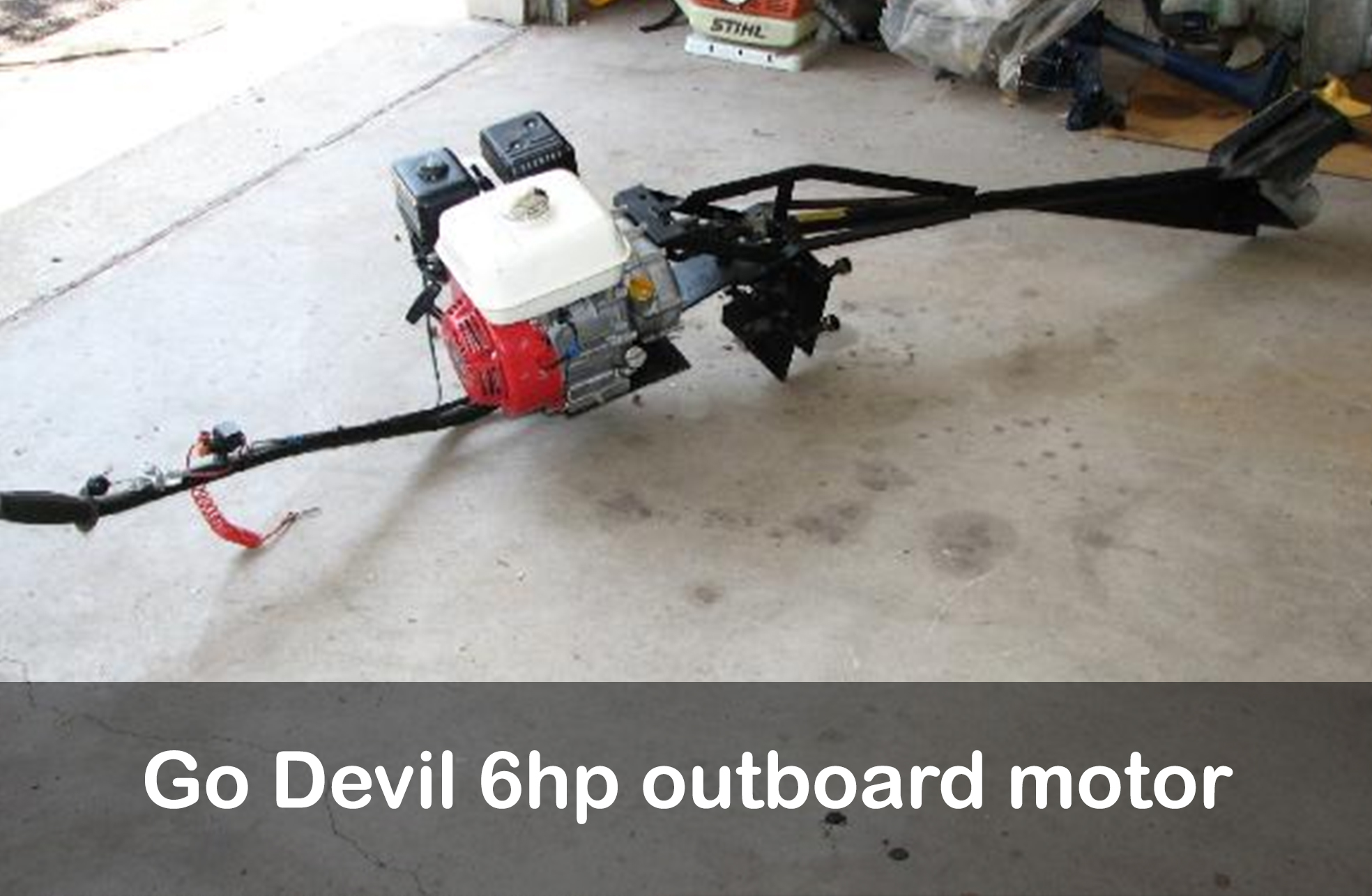 ---