If you have any information about these crimes or any person(s) involved, you are urged to call Crime Stoppers at or submit a Web Tip . You do not have to give your name. CRIME STOPPERS will pay a cash reward of up to $1000 and you can remain anonymous.
Robbery Suspect
July 05, 2019
The Rochester Police Department is seeking the public's help in locating a dangerous individual who is the prime suspect of the armed robbery that occurred at the Shell Station, at 1025 4th ST SE in Rochester, on July 1, 2019, at approximately 4:30 pm. On that day, the individual pictured below, Jeremy Simon Garcia, age 21, entered the store, and after a short time brandished a firearm at the lone clerk, demanding money from the registers and safe. Garcia obtained over $1000 cash in the robbery, and thankfully no one was hurt. Garcia currently has a warrant in Mower County, Minnesota for failure to meet his probation conditions for a previous armed robbery that occurred in their county in November 2018.
Garcia has ties to: Rochester, Austin, Minnesota, and Eagle Pass, Texas, where he was arrested on a similar robbery in 2016. It should be noted that Garcia has a number of distinguishable tattoos of letters and symbols on his upper face, which should make him more immediately recognizable
Garcia, based on his prior conviction and the brazen actions of this robbery that occurred during a high traffic part of the day, without concealing his identity, shows that he is dangerous and desperate. If someone in the public sees Garcia, they should not approach, but rather call their local 911. The public can also contact Crimestoppers at 1-800-222-TIPS. If calling Crimestoppers, you can remain anonymous, and you may be eligible for a reward if your tip leads to the arrest of Garcia.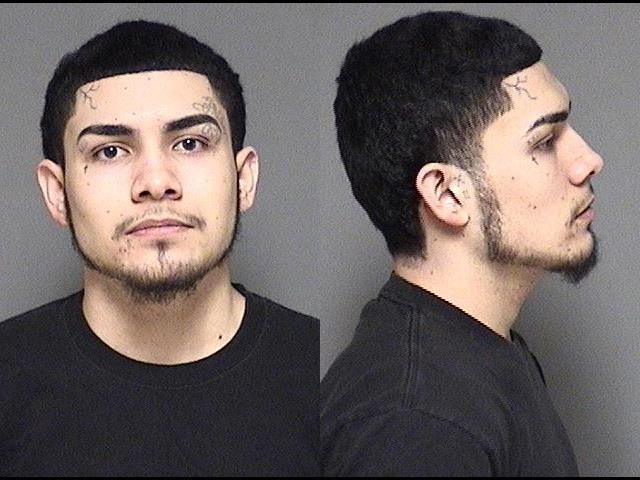 ---